Review: 8" Helios Explorer
Findings and recommendation: The quality control issues and design flaws far outweigh the bargain price of this model. However, if you are mechanically inclined and have a 8" f4 parabolic mirror lying around, this just might be your cup of tea.
Update 19 JAN 2003: The test unit has received an upgrade and is working great. Check here for details.
In the last two months, sellers have begun dumping massive numbers of Chinese-made reflectors on Ebay. The sheer numbers keep bid prices low: 6" scopes sell for about $125-150 and 8" scopes can be had for less than $300 shipped. The test unit was bought new from an ebay seller for $268.00 including shipping. The scope was received within a week of sending the cashier's check to the seller in Vegas.
It is a generic Chinese made, short-tube reflector. The tube is metal, enameled in white. There is no correcting element on the front (it is not a Schmidt) and it is not Barlowed. The mirror is described as "concave" and has a diameter of 203mm and a focal length of 800m. It was received with a 6x30 finder, a 25mm Plossl and a 6.5mm Plossl. The mount components are painted a color best described as "seafoam" green. Definitely takes some getting used to. This page is apparently that of a distributor of this scope in China.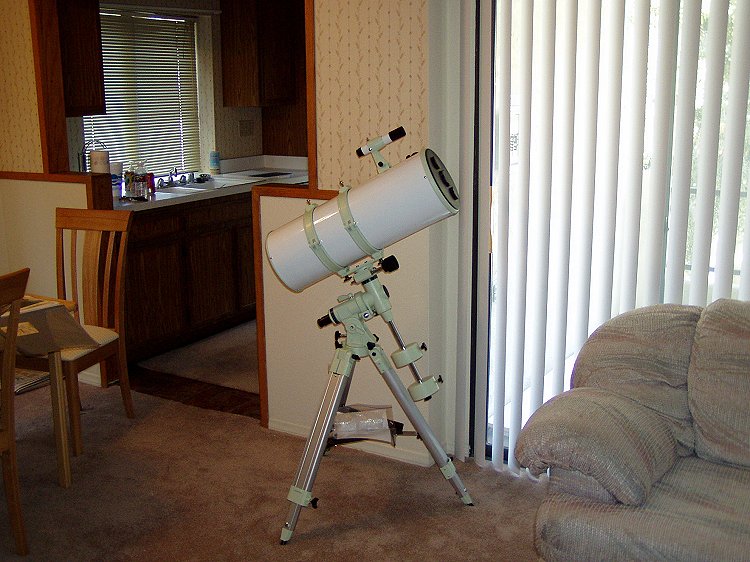 Assembly was easy. Instructions were well-written, with some typos. I was able to assemble it in about 10 minutes without reference.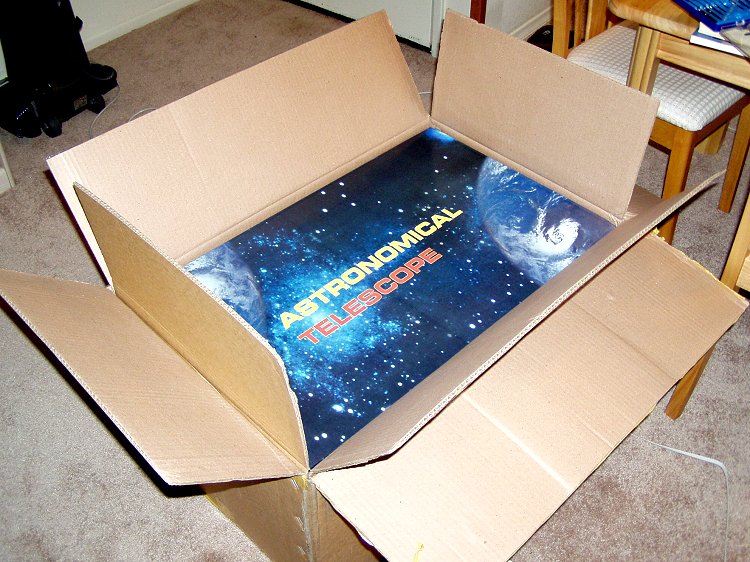 Telescope arrived double-boxed.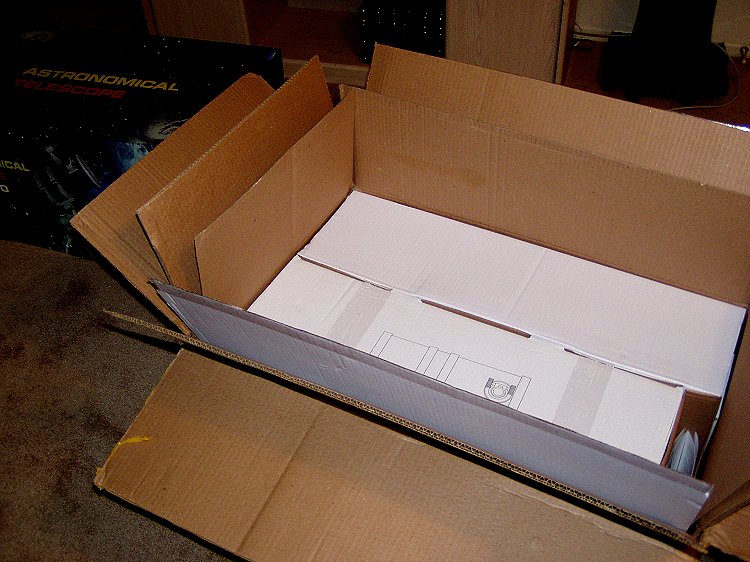 Make that *triple* boxed.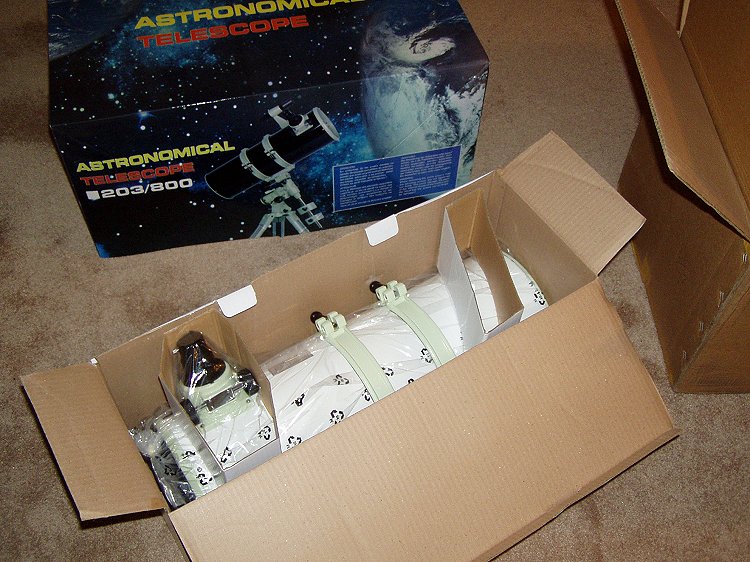 OTA with rings, cocooned in its own box. Still trying to figure out what the photo of Earth is doing on the inner carton.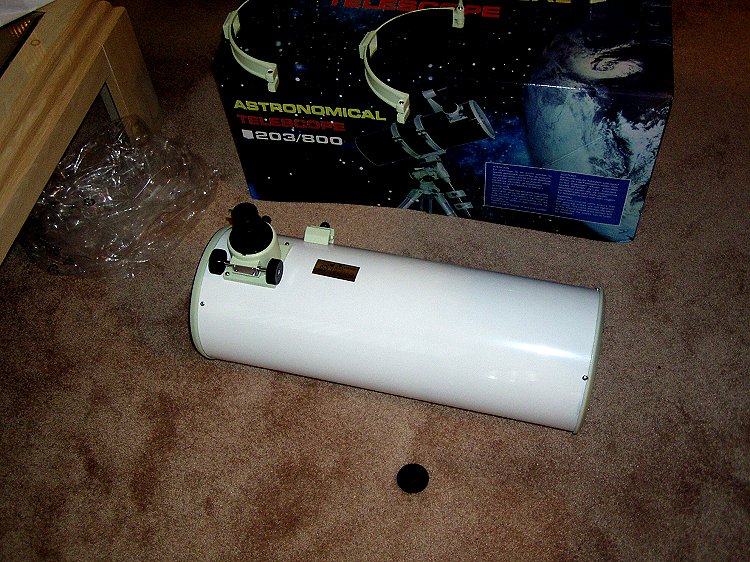 This small poly cap was rattling around loose in the OTA.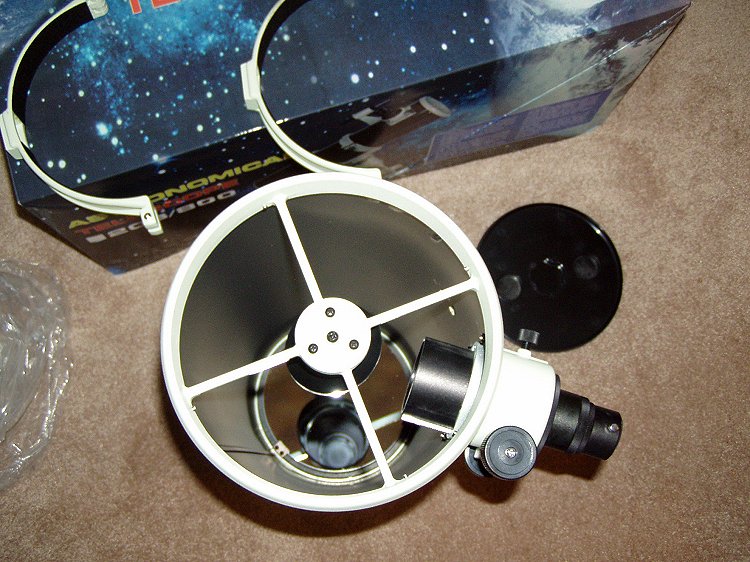 A quick look down the OTA shows no damage from the loose part.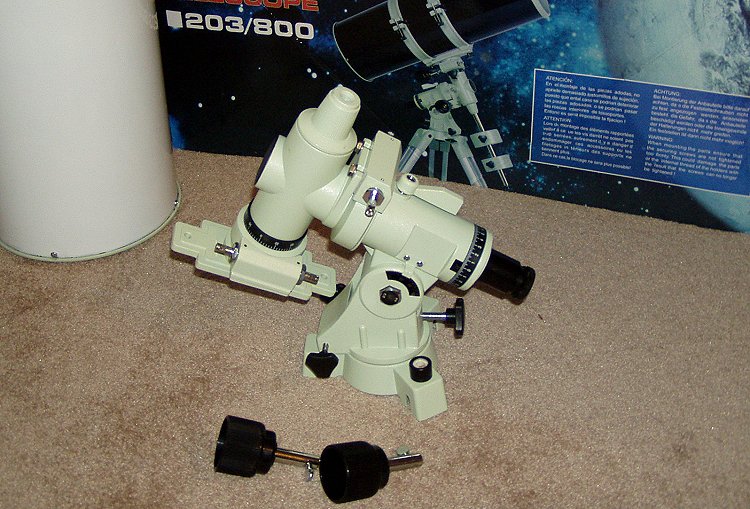 Contents of the eq mount box.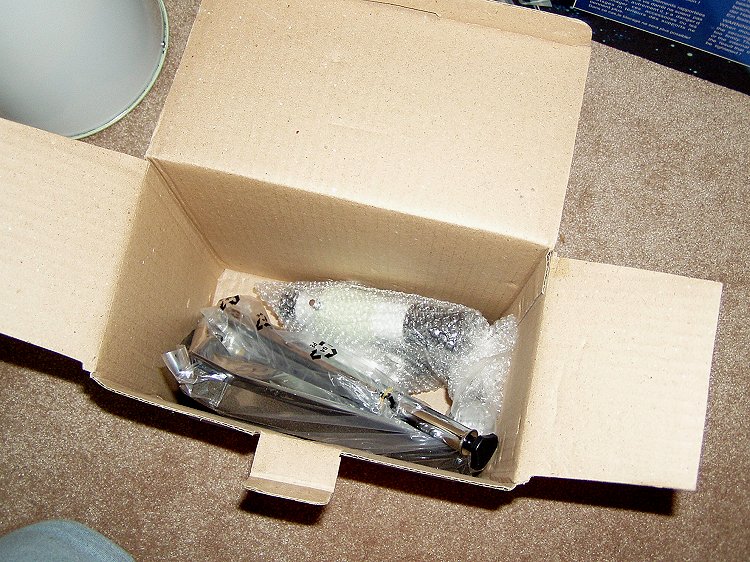 The accessory box. Note the inadequate padding. If the carrier handles the box roughly (known to happen), the heavy counterbalance shaft could punish the fragile finderscope.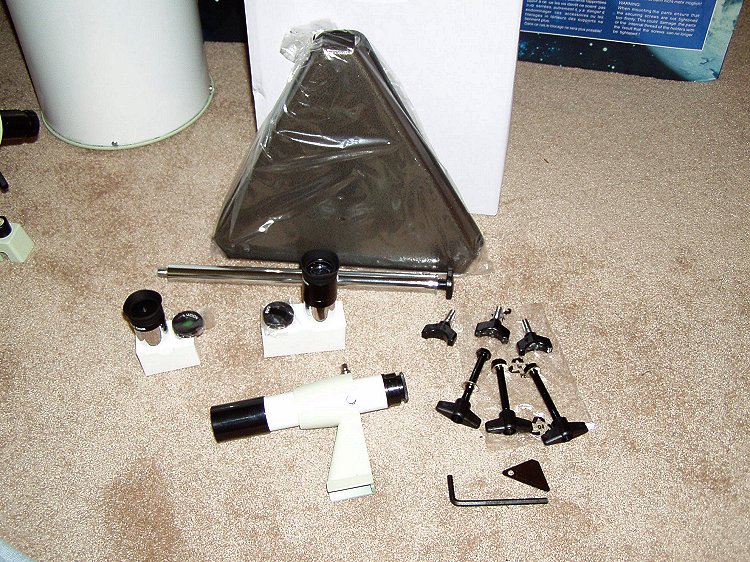 Contents of the accessory box. The eyepieces both have rubber eyeguards. The rubber has an uncured smell.
---